We are pleased to announce that the Balticus brand family has expanded with another ambassador. He is Bartlomiej Kubkowski.
Since childhood associated with swimming, today he is fulfilling his swimming dream and doing it in an unusual way- ULTRA BALTIC SWIM
The challenge he plans to complete is extremely difficult, requiring not only courage, but also extraordinary fitness and self-denial. The challenge, announced last year, will be taken up this July. What does it consist of? Bartek plans to swim the Baltic Sea from Sweden to Poland.
A distance of as much as 170 kilometers in water, which, as we all know from our holiday sojourns, can hardly be called warm. The temperature, the waves, the struggle with his own body are hardships Bartek will have to face. These, however, are not the only conditions to be met, as during the challenge Bartek will not be able to touch the belaying boat floating nearby and food will be served to him in the water on a special pole. The goal is to cover this distance in 60 hours. In carrying out his expedition, Bartek will support the children of the Cancer FIGHTERS Foundation, where he has been a volunteer for 2 years.
Another challenge on the path to success
Bartek has already had several challenges that required a lot of effort on his part. In 2012 he circumnavigated Lake Niegocin, and he did it at only 15 years old! A year later, he swam across 4 lakes – Dobskie, Dargin, Kisajno and Łabap – in 9 hours.
The low water temperature of the Baltic Sea does not deter Bartek, as he has been toughening up for the past months in winter swimming competitions. In February, he took 2nd. Place in the 1,000-meter race at the World Ice Swimming Championships.
Training makes perfect
Adequate preparation is essential, which is why in May Bartek swam a route from Gdansk to Hel and back, the total length of which is 50 kilometers.
Bartłomiej "Foka" Kubkowski brand ambassador of Balticus
We are delighted that Bartholomew Kubkowski has become our ambassador and we will have the opportunity to support him in his biggest challenge to date, and just as importantly, measure his time!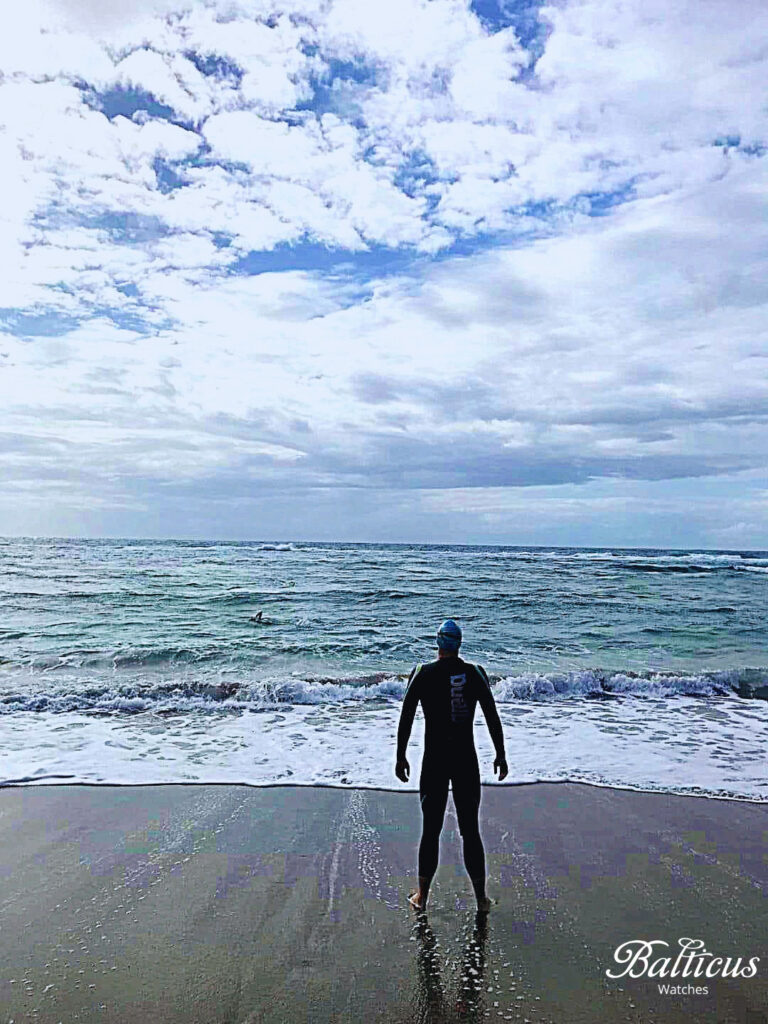 We keep our fingers crossed and believe it will work!