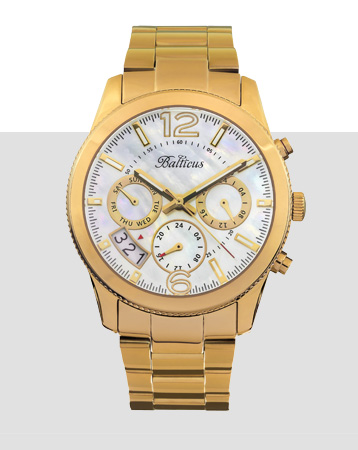 Balticus Sky Variety – a collection of elegant women's watches
Balticus Sky Variety Women's Watches
Balticus Sky Variety Women's Watches
Our collection of exclusive watches also includes unique timepieces designed and directed exclusively for ladies. The jewel in the crown of luxury women's watches are those from the Sky collection. These watches have already lived to see several releases. Uninterruptedly, since their premiere, they have enjoyed unflagging popularity among demanding customers, which women undoubtedly are.
Sky series, which saw the light of day in 2019. In subsequent years, it lived to see its development in the New Sky and Sky Variety models
The sky hidden in the details
The name of the collection refers to the sky, because we wanted their Owners, adorning their wrists with watches from this series, to feel special. When creating a collection of branded women's watches, we took care of every detail of their finishing. Our goal was to create a fashionable watch for women who, through this accessory, want to emphasize their self-confidence, professional position, social status. The desire to enhance feminine beauty and elegance with a refined accessory is not insignificant. That's why we put all our talents and skills into the design of the Sky watch.
No matter what your preferences are in the Sky Variety collection you will find everything that is best for you. What's more, no matter what the final color of the envelope and bracelet will be, what remains unchanged is the mother-of-pearl dial, made of mother-of-pearl in a classic white-pearl shade, which is reminiscent of the texture of clouds thanks to its distinctive pattern and impression of depth. We even love to think of the exclusive women's watches from this collection as light clouds of clouds that you can put on your wrist.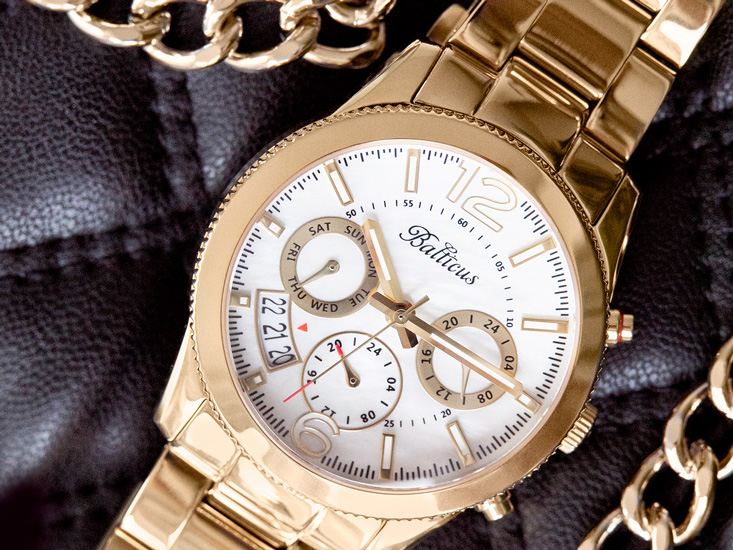 Reaching for the stars makes dreams come true
After the success of the premium watches of the first Sky series, our designers, decided to go a step further and create a watch even more beautiful and perfect, which might have seemed, at first, impossible. Expanding on the Sky series are the New Sky and Sky Variety models.
Exclusive women's watches, New Sky gained an additional complication in the form of a sub-dial with a mini-second, a new design of the envelope and the dial, on which we applied indices in the form of subtle dots, which significantly affected the consistency of the entire design. At the request of our customers, we have left a high-quality and extremely beautiful mesh bracelet, which always matches the color of the envelope. The watch is available in 2 color variations of the envelope, silver and gold, and 4 color versions of the dial. A Japanese Miyota 1L45 quartz mechanism is responsible for precise time indication.
For those who love luxury
At the top of the Sky series hatch pyramid settled very comfortably the Sky Variety model. In our opinion, it is a timepiece with very dynamic lines, dedicated to ambitious and achieving women. Given the opportunity, we encourage each lady to at least walk through this model of an exceptional watch. However, we want to give fair warning that this luxury women's watch is deeply memorable and can trigger an irresistible urge to own it. Sky Variety is 5 color variations of high-grade steel, hiding a dial made of mother-of-pearl.
The collection of women's premium Balticus watches includes dozens of possible compilations, color-wise. Not only In our opinion, this makes each lady find in our offer a watch tailored perfectly for her wrist. We are proud that Balticus, a Polish branded watch company, has the largest and richest collection of watches for women's wrists.