"A visitor who wants to cross the Baltic".
This is what Bartlomiej Kubkowski, brand ambassador of Balticus, a Polish manufacturer of prestigious watches for men and women, says about himself.
Like many important things in life, Bartholomew's adventure with swimming began completely unexpectedly. At the age of 8, he applied for the swimming relay team, which was missing one participant so that it could compete in inter-school competitions. Success, because in such terms should be considered the 2nd place he and his colleagues took at the time, made water his element, which he decided to tame and which captured his imagination.
"Swimming, or actually sports more broadly, because I also practiced martial arts, taught me self-discipline and made me realize that the only person I can count on in any situation, and from whom I can expect anything, is myself. I realized that success requires hard work, and sports gave me the opportunity to push past barriers. I have always been motivated to do more by the fact that something can't be done. As I implemented more training plans, I always longed to hear from someone on the sidelines that doing it was not possible. I knew then that the direction I was going was the right one, and with extra determination I overcame more barriers and limits of the impossible"
Bartholomew is a native of Masuria. He grew up surrounded by great lakes and wonderful nature. Water has always accompanied him. In 2008, at the age of 13, he read information about a daredevil who would swim across Lake Niegocin. This information captured his imagination. He decided to take on the challenge and face the open water.
"In the open water of Lake Niegocin, I felt freedom. Nothing restricted me, no ropes, tracks, or walls of the pool basin. Direct contact with nature gave indescribable fun. It turned out that each inhalation was accompanied by a completely different sensation. It can be said that by sailing in an open body of water I am exploring an unknown world, which offers a different experience each time, and which I want to explore endlessly," Bartholomew says passionately.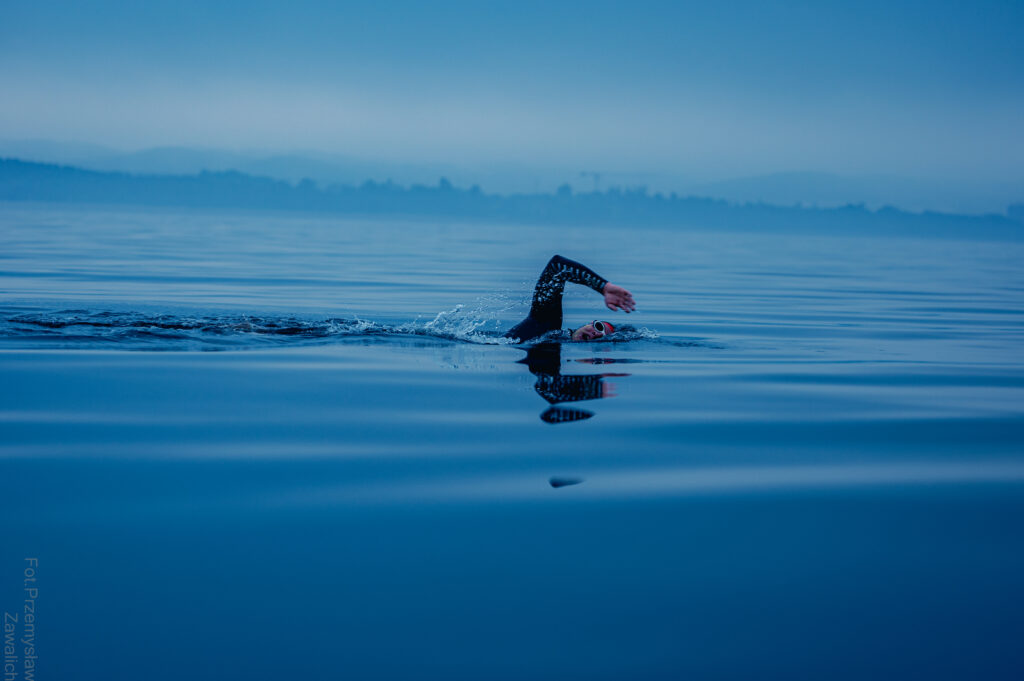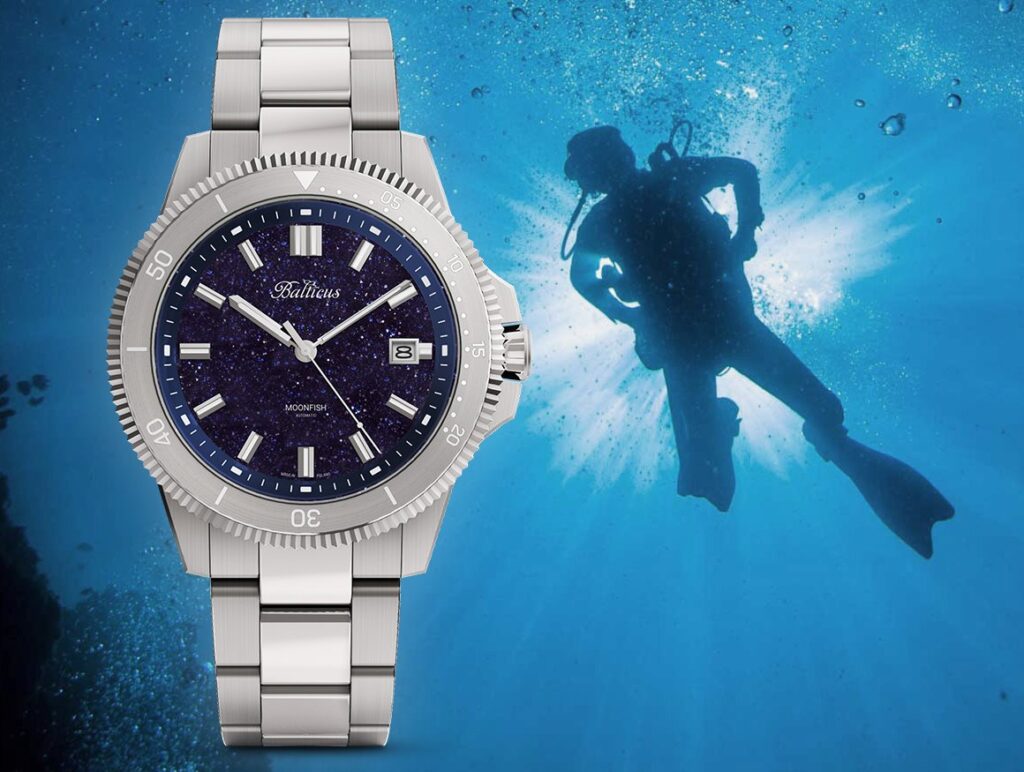 When Bartholomew talks about turning points in his life, he considers the day he came face to face with the Baltic Sea to be one such moment. The water washed over his feet and he looked ahead, wondering what was beyond the horizon. It was then that the thought first occurred to him. Is it possible to swim across the Baltic? At first it seemed completely irrational, and caused rather a laugh among those with whom Bartholomew shared it. He was less than 15 years old at the time.
Twelve years have passed.
On 8 August 2022, at 8:20 a.m. at the Kołobrzeg pier, Bartłomiej entered the water with the intention of swimming 170 km and reaching the Swedish coast under his own power. This is how the story of a fifteen-year-old young man came full circle. This is how, after a dozen years, Bartholomew realised a dream that was treated by many with a wink. The attempt ended after 32.5 hours and a swim of 115 of the 170 kilometres. Bartholomew had to get out of the water.
As he recounts, "for the last four hours of the challenge, due to the currents, I was swimming in place, not advancing at all", and adds "there was no point in continuing with the task, I had to acknowledge the power of nature. However, I felt that I had not been defeated by her, but had only picked up an invaluable lesson from which I had to learn so that I could try again".
Bartholomew never regarded the task as a challenge thrown down to nature. The many hours he spent on open bodies of water taught him to treat the water with due respect. He has made friends with it and understood that when he enters a lake or the Baltic Sea, he is a guest and should accept the rules of nature. That is why he is not giving up on his greatest dream and will try again in 2023, together with his water friend, to become the first man to swim across the Baltic Sea.
Bartłomiej Kubkowski – Balticus brand ambassador
I bought my first Balticus watch on my own, a few years ago. I liked the design and workmanship very much, and besides, it never let me down. When the opportunity to work with Balticus arose, my previous experience with a watch from this manufacturer certainly helped me make my decision. I am guided by the principle that I only support Polish brands and products that are of the highest quality, and the philosophy behind their creation remains in line with me. Balticus fitted perfectly into these assumptions, so the decision was very simple. We work together.
It is interesting to note that in the swimming community I am known as "Seal" and the first watch I received as part of the collaboration, from Balticus, was the Grey Seal model 😊.
I currently own 6 models of Balticus watches, and I like them all very much. If I had to name my favourite, I would definitely put the Moonfish with its orange dial in first place, but right behind it is the Grey Seal with its sensational green dial."
Bartosz Knop – founder and owner of Balticus
"Balticus is on an upward wave and I feel that to keep it that way I should invest in people full of passion, determination and love for what they do.
When I met Bartłomiej Kubkowski, I had no doubt that he represented all the qualities that define the Balticus brand DNA. Talking about his passion, Bartłomiej, with every word and gesture, invited me into his world, which is so close to me. The Baltic Sea gave rise to the name of my company. I decided that the project that Bartholomew came up with, 'Ultra Baltic Swim', which involves swimming across the Baltic Sea, should not take place without Balticus.
I want my company to be with people who write history, and Bartłomiej Kubkowski is undoubtedly one of those. I strongly believe in our cooperation and I am rooting for him to become the first man in the world to swim across the Baltic Sea and tame an element that is as beautiful as it is dangerous."